With POS365, you get the leading Point-of-Sale solution that can do everything you need, combined in a modern and user-friendly solution.
You can manage everything from purchasing and sales to product handling, bookkeeping and accounting.
Elevate your business with our POS features
Explore a range of powerful Point-of-Sale features designed to take your business to new heights.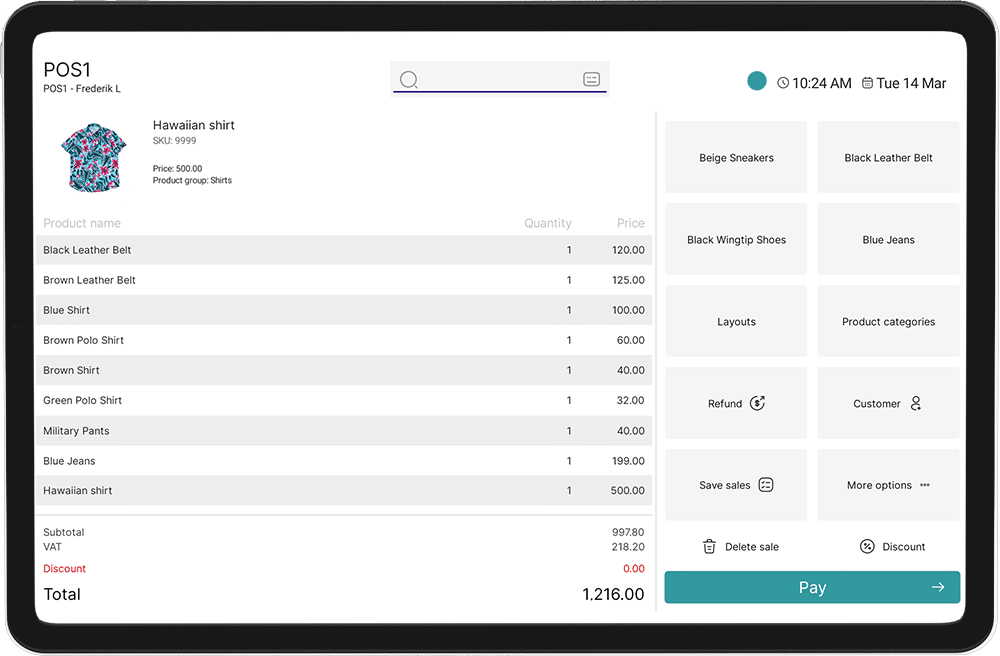 POS365 has been very responsive in addressing any issues we might have. The system works well, and integrating with our financial solution e-conomic, has made our bookkeeping much easier.
Rie Iversen
Administration & Bookeeper, Otterup Hobbyfoder
We use it as a sales portal, and it works flawlessly. We've used the support when there have been issues, and they have been great at solving the problem.
Mathias Holm Pedersen
Owner, House of Teens
We are incredibly satisfied with POS365. Our needs are quite basic, and the solution covers them really well. We've used their support a couple of times, and they are incredibly helpful. They even assisted us with something unrelated to POS365.
Susanne Hansen
Bookkeeper, Danmarks Busmuseum
E-conomic integration € 20

Uniconta integration € 20

Business Central integration € 40
We guarantee that you will be happy
Get started with your new point-of-sale solution, POS365, which offers you all the advantages:
Low fixed price
No setup fee
No contract
No hidden fee 
Should you, contrary to expectations, not be satisfied with your POS365, you can simply cancel it by the end of the upcoming calendar month.
Order today and get the first 30 days for free.
Are you ready to take the first step?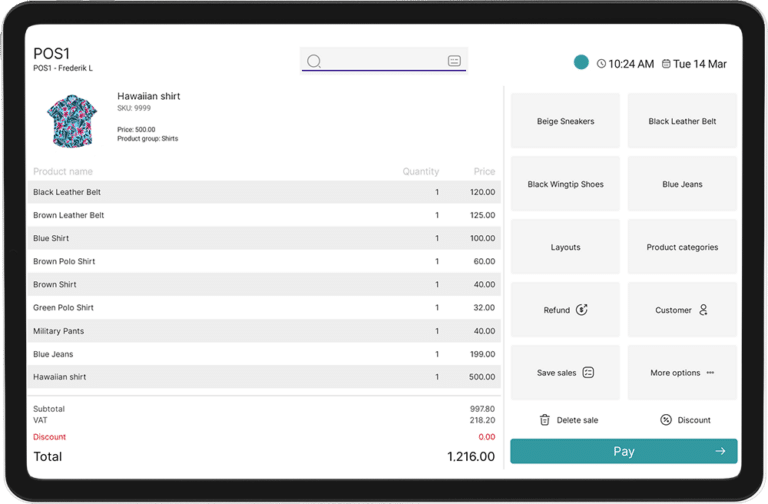 Advanced sales features
You get quick access to product information, inventory and advanced sales functions.

Finish a sale anywhere
Our solution works both online and offline. Sell if your internet doesn't work, you're at a flea market, fair etc.
Get started quickly
POS365 is an intuitive and user-friendly solution. You therefore need to spend minimal time getting started.

Integrate with your ERP solution
Automate the bookkeeping between your ERP solution and your cash register solution, so that you avoid manual work and ensure correct data.

Online administration
Create products, campaigns, new employees etc. and pull sales reports, statistics and inventory.

You always have help
by your hand
With our built-in support module, you always have quick answers to your questions.
We want to be the best on the market
We are specialists in developing Point-of-Sale solutions, and we are passionate about delivering the best solutions that give you the opportunity to optimize your workflows and procedures.
It is important to us to have satisfied customers. Therefore, we develop our Point-of-Sale solutions in close collaboration, so that our functions are always consistent with the wishes and requirements from partners and customers.