Oplev vores top POS funktioner

Avancerede salgsfunktioner
You can effortlessly create discounts, campaigns, gift cards, returns and refunds, price labels and credit sales.

Fædiggør et salg overalt
POS365 is a native application so you can run your business online and offline on Windows, Android tablets and Ipads.
Kom hurtigt i gang
POS365 er en intuitiv og brugervenlig løsning. Du skal derfor bruge minimal tid på at komme i gang.
Vi tilbyder dig en branchespecifik kasseløsning
At investere i en branchespecifik kasseløsning kan transformere din virksomhed. Vær foran dine konkurrenter, optimer din drift og skab ekstraordinære oplevelser, der får dine kunder til at vende tilbage.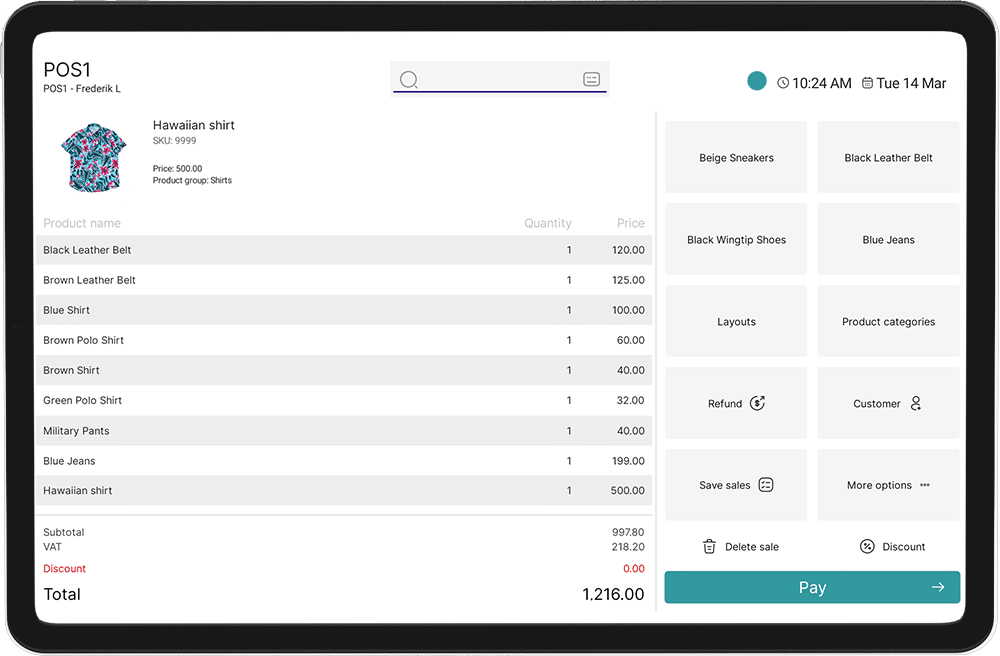 Er du klar til at komme i gang?